Transform Your Restaurant with Commercial Audio Video
Give Your New York City Restaurant or Bar an AV Upgrade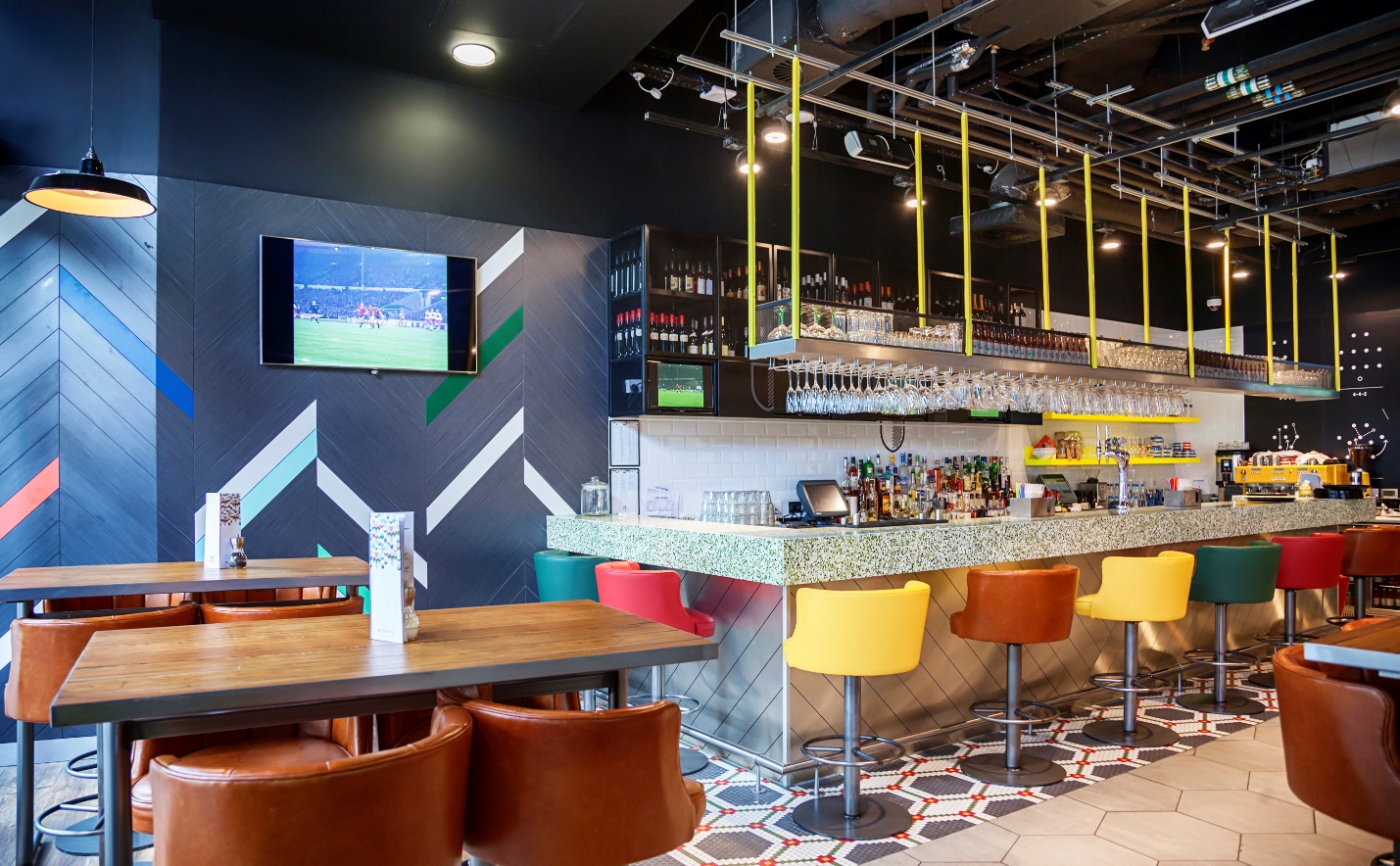 The world of commercial audio video is rapidly expanding, and restaurants and bars can significantly benefit from technology that increases their entertainment value to make patrons more engaged in their surroundings. Flat-panel displays and high-performance audio elevate your establishment by stimulating guests' senses and giving your staff comprehensive, easy-to-use control of the A/V system.
Whether you're looking for ways to make your restaurant more interactive or want to create a more distinct atmosphere for your bar, Electronic Lifestyles has the AV solutions to enrich your business. Read on to learn about how these different commercial audio video technologies can take your New York City establishment to new heights.
SEE ALSO: How Do You Fit High-End Audio in a Smaller Area?
Set the Mood with Multi-Room Audio
Audio is one of the critical elements in creating the atmosphere for a bar or restaurant, immersing patrons in sound that has an impact on their behavior. Behavioral studies have shown that the type of music a person hears in a restaurant or bar can influence what kind of food and drink they order, which is why ethnic restaurants want to play music that reflects the region from which the food originates.
Do you have an establishment that shifts from a sit-down restaurant to a late-night dance party? Audio plays a huge part in that transformation, and all it takes is a few buttons on a commercial control app to completely alter the ambiance by putting on a new type of music and pumping up the volume.
Liven Your Space with Flat-Panel Displays
Flat-panel displays can show sporting events, music videos, TV shows, or movies, but they can also be used as interactive digital signage. Link your screens to social media hashtags to encourage people to take selfies in your establishment and post them online, giving you free publicity by showing the rest of the world how much fun your restaurant or bar can be.

Flat-panel displays can enhance the interactivity of your business. Keep guests entertained while they wait for a table with touchscreen displays that can be used to play games, watch videos that highlight the activity in the kitchen or behind the bar, and even place orders so that there are appetizers and drinks ready when patrons sit down.

SEE ALSO: Gallery of Electronic Lifestyles' Completed Projects

Just like how audio can transform a space, flat-panel displays can also dramatically change the surroundings. For a more elegant, less intrusive visual design, use flat-panel displays to present pieces of artwork in a dining area. If that same space transforms into a nightclub setting later in the evening, those same displays can play music videos to energize the room.

Want to learn more about how commercial audio video can upgrade your New York City restaurant or bar? Reach out to one of our experts at 718-706-6835 or by filling out our online form.

No video selected.