How Do You Fit High-End Audio in A Smaller Area? [Video]
Savant Offers Whole Home Audio That Doesn't Sacrifice Space for Sound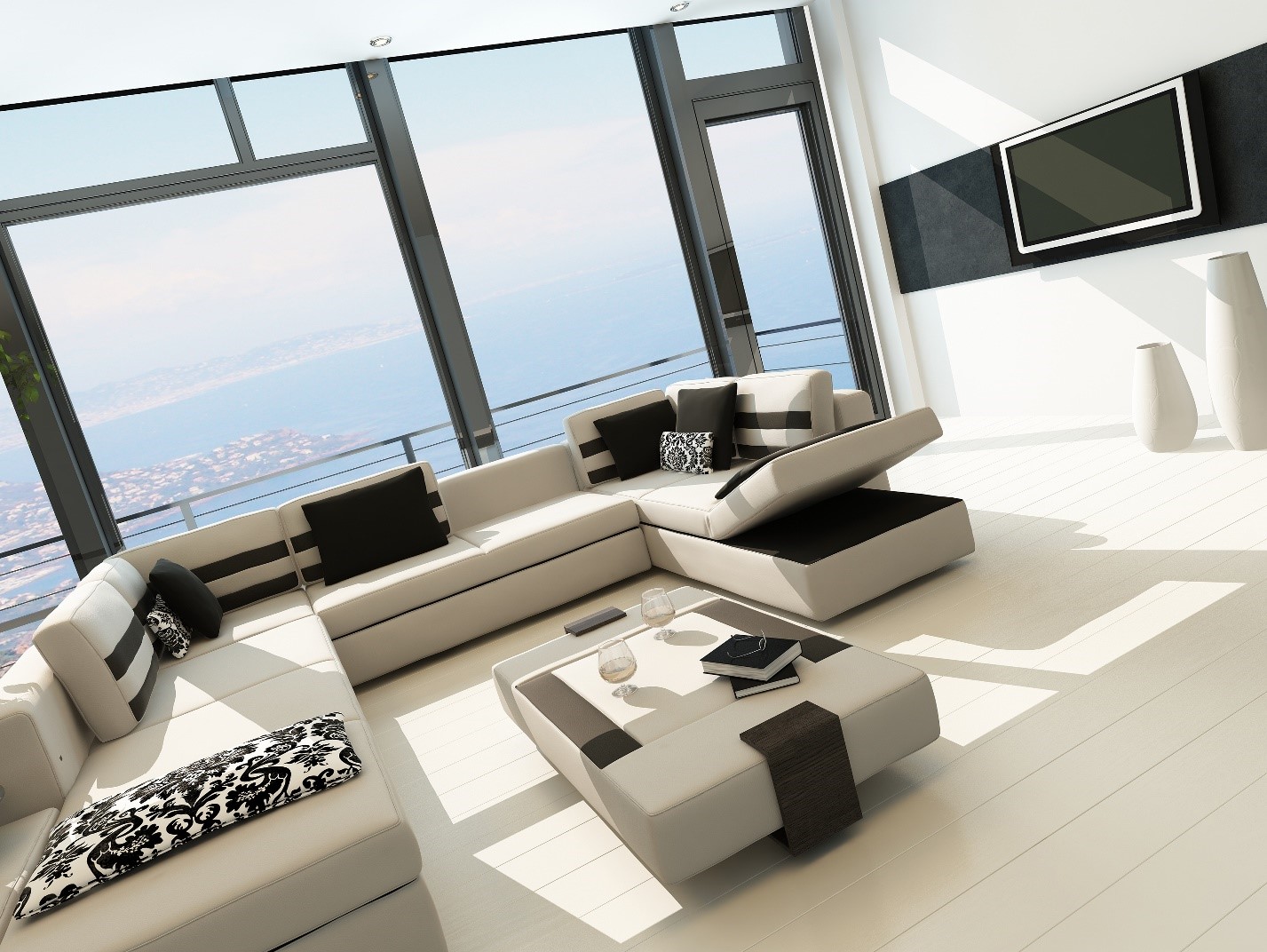 With property values steadily on the rise in New York City, residents have had to make compromises regarding the size of their homes to live in the ideal location. Your Manhattan abode may not have the largest square footage, but you can make the most of your space by using technology that enriches your daily life without getting in the way.
It's easier to install a whole house audio system when there's not as much ground to cover, and Savant offers a variety of speaker options so that you hear amazing sound anywhere in your house without seeing unsightly equipment. Read on to learn about how Savant's suite of products can enhance your audio experience.
SEE ALSO: Gallery of Electronic Lifestyles' Past Projects
Studio Soundbar
Sleek, slim, and easy to install, the Studio Soundbar is attachable to any flat-panel display, with a custom-made grill that matches the width of your television. Stage Tweeters along the sides give the sound a much farther reach, and centered, rear input terminals make routing wires a simple, painless process.
In-Wall Subwoofers
Subwoofers are an essential piece of any whole house audio system, providing the resonance that creates lifelike sound. They can also be big clunky pieces of equipment, but Savant's RCC In-Wall Speakers put state-of-the-art technology in a thin package installed directly into a standard 2" X 4" stud bay.
An aluminum enclosure controls the bass response, and Reactance Cancelling Configuration eliminates any potential cabinet vibration. These are ideal for small spaces thanks to the combination of adsorptive damping material and multiple long throw drivers, creating forceful bass that resonates throughout your home.
SEE ALSO: Electronic Lifestyles' Library of User Interface Videos
Architectural Speakers
When it comes to having sound in each room, architectural speakers are your best bet for high-quality audio from equipment that disappears into a wall or ceiling. The 6.5-inch Frameless Kevlar Single Speaker has dual tweeters, providing premium sound in smaller rooms that don't need a defined Left Right Stereo configuration.

Grills are available for each model, and they can be painted any color to blend seamlessly with your décor.

All this equipment is optimized to work with the Savant smart home control system, allowing you to adjust audio from anywhere in your home. Check out the video below to see just how easy it is to navigate music services and play specific tunes in different rooms.

Want to learn more about how Savant speakers can upgrade your Manhattan home with a clutter-free whole house audio system? Contact one of our specialists at 718-706-6835 or by filling out our online form.

No video selected.