Electronic Lifestyles president Franklin Binns featured in CEPro Magazine
'Techorating': Savvy Integrator Creates Hidden Home Theater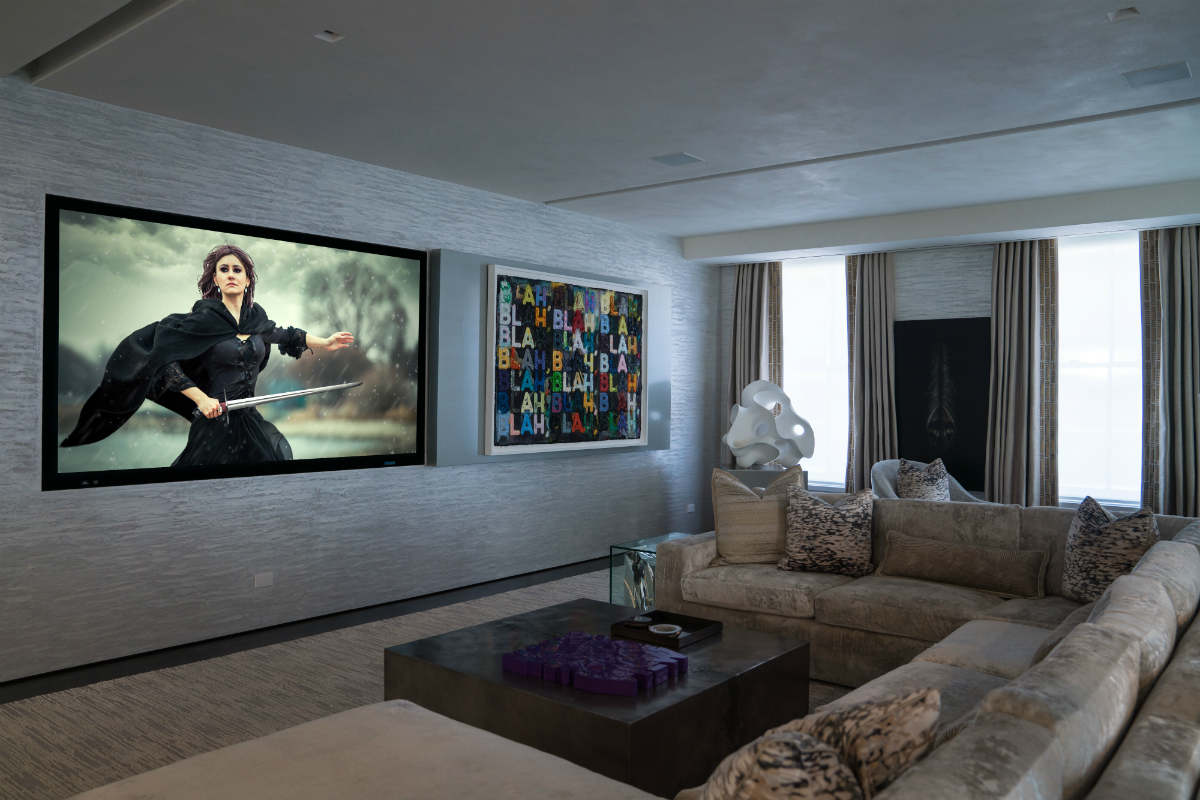 Electronic Lifestyles president Franklin Binns was featured in CEPro Magazine on April 30, 2018, in recognition of a particularly seamless projector screen intallation project in the Manhattan neighborhood of SoHo, New York City. The client wanted a high-quality audio video setup without having to sacrifice the tech-free aesthetics of their living room. The catch: there was no headroom, nowhere to install a drop-down screen like one might normally do.

The lack of headroom presented a unique problem for Binns. Eventually, the team decided to create a recessed wall that would also house the speakers. This included coordinating with a general contractor and a plumber, as the master bathroom was on the other side of the wall. Their efforts paid off, however, and the projector is flawlessly hidden! You can view this project here: SEE MORE

To read the article, click here. To learn how Electronic Lifestyles can seamlessly integrate your home, send us a message today.

No video selected.